Hi, I am Endratno Alvin, an engineer at Baseconnect! I attended the AWS Summit this year and would like to share with you an overview of the event.
Attending AWS Summit Tokyo 2023 was an unforgettable and immersive experience. This premier event, hosted by Amazon Web Services, offers a unique opportunity to connect with like-minded professionals, expand your knowledge, and discover the latest innovations in the cloud industry. In this blog post, I will share my personal insights on what you can expect at an AWS Summit, based on my time at the Tokyo event.
Warm Welcome and Registration
Upon entering the building, I was greeted by numerous friendly staff members who guided me to the reception area. I received my name tag, which was essential for navigating the event and understanding the roles of others. At AWS Summit Tokyo 2023, the name tag colors indicated: black for visitors, white for staff, orange for AWS members, and green for sponsors.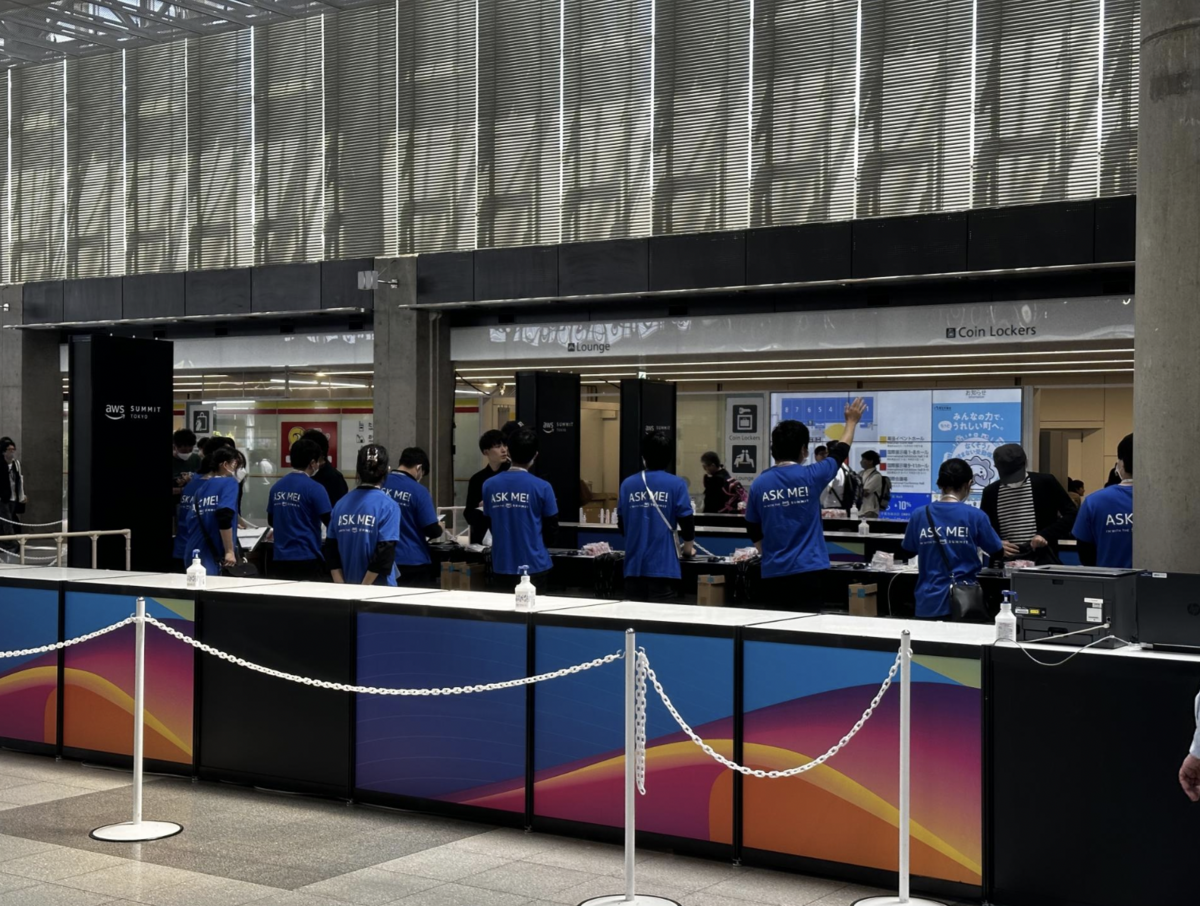 Event Content: Sessions, Booths, and Special Events
The AWS Summit was a treasure trove of informative sessions, interactive booths, and unique special events that catered to a diverse audience. From tech-savvy professionals to industry newcomers, there was something for everyone.
Key Sessions
The event kicked off with the key sessions, which featured high-profile speakers such as CEOs and government officials sharing their vision for the future of cloud technology. With a runtime of 90 minutes, these sessions were offered in two languages and streamed online for those who couldn't attend in person. A DJ filled the venue with lively music, setting an energetic tone for the day ahead.
Case Study Sessions
Case study sessions provided real-world examples of how companies were using AWS to transform their businesses. These insightful presentations included in-depth discussions from company representatives and high-level architecture overviews, enabling attendees to understand the practical applications of AWS services.
AWS Sessions
These informative sessions, led by AWS employees, focused on the strengths and benefits of AWS services and how they could be used to solve various business challenges. I found these sessions particularly helpful in deepening my understanding of AWS. They also used a unique silent presentation format, which allowed attendees to listen to their chosen presentation using receivers. Below is photo of join stage and receiver.
Booths: AWS and Sponsor Booths
Booths were divided into two main types: AWS booths and sponsor booths. Each booth provided an engaging and interactive experience that brought AWS services and partner solutions to life.
AWS Booths
At the AWS booths, I witnessed firsthand how AWS services were being used in specific sectors. I saw demonstrations of AWS Amplify being used to create an MVP and AWS QuickSight being used to quickly create a dashboard. The knowledgeable AWS employees were eager to answer any questions and even followed up with an email the next day if I wanted to learn more.
Sponsor Booths
Sponsor booths showcased cutting-edge technology and services from various companies. This was an excellent opportunity to explore potential solutions for my company, discuss my requirements with industry experts, and even collect some fun swag!
Other AWS Booths: Special Experiences
In addition to the technology and information-related booths, AWS also presented some unique experiences that I would call "Special Booths."
The first one was AWS DeepRacer, where visitors could build a machine learning model and integrate it into a small autonomous car (I have no idea how that works either!). The car then raced around a track, competing for the fastest lap time. The winners received special merchandise as a reward for their achievement.
Another engaging experience was AWS Jam, a team-based game that involved solving puzzles and completing challenges related to AWS services. I had the opportunity to watch others participate, and it seemed like a fantastic opportunity to network with other attendees while having fun and learning about AWS in a hands-on environment.
Conclusion
AWS Summit Tokyo 2023 was a whirlwind of learning, networking, and inspiration. Whether you're a cloud enthusiast, an AWS expert, or exploring potential solutions for your company, attending an AWS Summit is a must. The event offers a diverse range of sessions, booths, and special events, ensuring that there's something for everyone. So, if you ever have the chance to attend an AWS Summit, don't hesitate—dive in and experience the future of cloud technology!